>> Educated More Than 50,000 Australians Since 2007 <<
About Us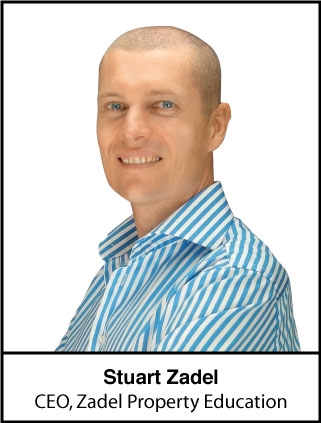 Formed in 2007, Zadel Property Education (ZPE) is an Australian wealth education company, providing free and paid workshops in six major capital cities across the country. ZPE provides access to specialist education and delivers expert insights into strategies designed to achieve results in the current Australian market. These strategies aim to provide the foundation for your success in the new economy, primarily through property, as well as the financial markets and mindset. ZPE has a mission to inspire greater financial awareness within the wider Australian community by 2020 through its 5 Inspiring Goals:
Inspire A Community Of 1,000 Financially Abundant Australians –

will you be next?

Inspire 100,000 People Live At Our Events –

73,822 attendees

Inspire Through The Distribution Of 1,000,000 Books –

615,489 distributed

Inspire The Contribution Of $1,000,000 To Worthwhile Causes –

$471,591.60 contributed

Inspire The Planting Of 1,000,000 Trees In Australian Soil –

currently 45,297
Start Small. Stay Focused. Grow Strong.
73,822
Inspired & Educated At Our Live Events

615,489
Books Distributed Across Australia

$471,591.60
Donated To Worthwhile Causes

45,297
Trees Planted In Australian Soil
>> Meet 7 of Australia's Leading Property & Finance Experts <<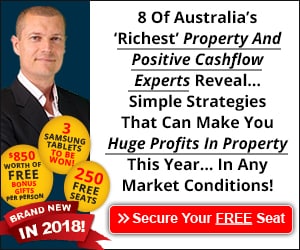 The 2 Powerful Days That Could Change Your Financial Life Forever!
What do you really want in your life? Is it from your 9-5? Is it unlimited income? Is it financial security? Is it more time for what makes your life worth living? Is it a life of giving back to your community? This life doesn't have to be a dream. This can be YOUR life. How? By making a simple choice today to go to the 'Ultimate Property & Positive Cashflow Conference 2018' for FREE.

Stuart Zadel explores the role of grit when it comes to achieving success in life.

He also reveals the qualities that characterise gritty people. Check it out.