Meet John Lindeman, Master Australian Property Market Analyst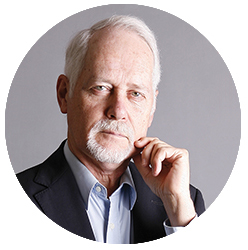 JOHN LINDEMAN
Leading Market Researcher & Analyst
"I can explain to you how the housing market works and how you can avoid the mistakes other investors make." – John Lindeman
Who is John Lindeman?
John Lindeman is frequently seen as 'the market researcher that other property experts go to for detailed insights into the Australian housing market'. He is a respected author, popular housing commentator and experienced analyst of the nature and dynamics of the Australian residential property market.
John's Experience In Australian Media
As a market researcher that property experts go to for detailed insights into the Australian real estate market, John's monthly column on housing market research has been featured in Australian Property Investor Magazine for over five years.
He is a contributor to 'Real Estate Talk' & Alan Kohler's 'Eureka Report'. He has also authored the bestselling book, 'Mastering The Australian Property Market', where he shares his many years of successful investment experience and professional research into the housing market.
John is also the chief property consultant at Property Power Partners, one of the nation's most innovative housing marketing analyst companies. He is an avid speaker and writer on the subject of property in Australia.
John Lindeman's Proven Track Record
John doesn't only write about the market; he puts his research into practice and has enjoyed unparalleled success using his methods:
John selected five suburbs for Australian Property Investor Magazine's Hot 100 in April 2012 and had the highest success rate of any chosen property analyst.
His selection of Highgate units in the Hot 100 ranked #1 on the list in terms of capital growth.
His "Best 30" reports for capital cities and states in the first quarter of 2013, providing 30 suburbs with short-term price growth potential, had a staggering 97% success rate of suburbs moving in the direction forecast!
It was John's early property investment mistakes that made him determined to find out how the housing market works and how property investors can get the most benefit. His quest of discovery included ten years professionally researching the housing market with major data providers and personally analysing the dynamics of every type of housing market in Australia.
In terms of experience and track record, John is truly a one-of- a-kind commodity for property investors of all facets. Regardless of what strategy you want to implement in your property journey, many would say you'd be mad to buy or sell anything without hearing what John has to say first.
Come See John LIVE and for FREE at our "Ultimate Property And Cashflow Conference 2017" (Limited seats available due to venue capacity)