Meet Stuart Zadel, Wealth Educator & Best-Selling Author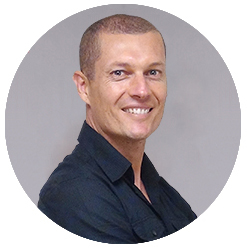 STUART ZADEL
CEO, Zadel Property Education Pty Ltd
"We don't sell property… we never have, and we never will, and we're not going to talk to you about a thing called negative gearing!" – Stuart Zadel

Who is Stuart Zadel?
Stuart Zadel is the CEO and Founder of Zadel Property Education, and considered by many of his clients to be one of Australia's freshest authorities on the development of human potential and personal effectiveness. He is a dynamic and entertaining speaker with a wonderful ability to connect, inform and inspire his audiences toward peak performance and high levels of achievement.
Stuart Zadel's Experience And Achievements
Growing up on the South Coast of Sydney, Stuart owned and operated his first business at the age of 19 – a gym where he trained more than 10,000 people over a 10 year period. During his lengthy spell as a business owner, Stuart was able to gain a myriad of knowledge on health and wellness, business and property, and most importantly, the keys to mastering mindset and success through his personal experiences and self-education. Stuart's techniques and strategies are firmly established around the teachings shared in Napoleon Hill's all-time best-seller 'Think & Grow Rich', which examines the mind-money connection. It is through this holistic teaching style that Stuart's clients most often achieve financial and wealth success across all areas of their lives. Stuart has become one of the most highly-credited and sought-after speakers in his field in Australia. Having educated more than 50,000 attendees at his Live events since 2007, many of Stuart's clients regard him as the 'linchpin' to their successful endeavors. Stuart is the best-selling publisher of the Think and Grow Rich book series in Australia, as well as co-author of several other educational books including, "The New Way to Make Money in Property Fast (Ed. 1, 2, 3 & 4)", "The New Way to Make Money in Business Fast", "Secrets of Top Sales Professionals Exposed", "Secrets of Inspiring Leaders Exposed" and "Secrets of Great Public Speakers Exposed".
Why You Need To Hear What Stuart Has To Say
In this fast-paced, ever-changing global economy and marketplace we now find ourselves in, Stuart believes the seven single most expensive words you can say are these;
"But we've always done it that way!" He believes that the old, traditional ways of doing things are exactly that – old and traditional. He doesn't believe they are as effective as they used to be. New thinking, new systems and new ideas are constantly required to excel in this new economy and that's where many of the opportunities lie. As Eric Hoffer once stated:
"In times of change the learners will inherit the Earth, while the learned will find themselves beautifully equipped to deal with a world that no longer exists." While Stuart has become highly financially successful through the strategies he and his experts teach onstage, he believes it is important to continue teaching and expanding a community of like-minded prosperity-driven Australians.
The 2020 Vision and 5 Inspiring Goals
For that reason, Stuart and Zadel Property Education has a mission to inspire greater financial awareness within the wider Australian community, and has implemented 5 Inspiring Goals to support this evolution of this mission:
Inspire A Community Of 1,000 Financially Abundant Australians – Will You Be Next?
Inspire 100,000 People Live At Our Events – Currently 73,822 attendees
Inspire Through The Distribution Of 1,000,000 Books –

Currently 615,489 distributed

Inspire The Contribution Of $1,000,000 To Worthwhile Causes – Currently $471,591.60 contributed
Inspire The Planting Of 1,000,000 Trees In Australian Soil – Currently 45,297 planted = 27,006 (ZPE) + 18,291 (Clients)
Come See Stuart and his Mastermind team of Experts LIVE and for FREE at the Ultimate Property and Cashflow Conference 2018