See Some Fantastic Results Our Clients Have Achieved
Client Success Stories Listen Directly To Some Of Our Successful Clients Who Have Made Great Profits Using Our Strategies & Experts' Education.
Before And After Check Out The Project Snaps From A Range Of Clients Who Have Renovated Property For Powerful Returns.
Client Feedback Having Educated More Than 40,000 Australians Since 2007, Many Have Shared Their Experiences From Our Events.
CLIENT SUCCESS STORIES
"Using Stuart's Expert strategy, I bought this house for $200,000. It was originally valued at $340,000 so that's an instant equity of $140,000. We did a quick 14 day cosmetic renovation on the property and have since relisted it for sale at $385,000. Thank you Stuart and your experts!"
Wayne, WA
"I was under a lot of debt and saw no hope outside of 9-5 and never seeing my 2 children who were in full time day care. I'm now working part time, I see my kids more, and with some of Stuart's ideas, I'm earning more money."
Kylie, SA
"Over the 3 years since attending Stuart's event, we have completed 7 projects together, and over those 7 projects we have generated over $750,000 manufactured profit… I am incredibly proud of what we've achieved."
Steve, NSW
"Through one of Stuart's strategies, I just bought a house valued at $515-$520,000 and picked it up for $315,000. That's an instant equity of $195,000. I did all this in 5 days, and sure beats laying bricks for a living!"
Ray, NSW
"We came to Stuart's 2-Day Workshop and joined Bob's Development Course. We got to a project very quick and on that investment, we're making 42.5% return on our initial investment which equates to $320,000, which is pretty exciting!"
David & Zoe, NSW
"I attended Stuart Zadel's Property Seminar because I wanted to buy a house for myself. I haven't done any further research. After listening to John Lindeman's presentation, I knew that I could trust him with the value of information he gave me, and I'm going to buy this program next time around."
Stefan, NSW
"Since attending the event, I've had a fantastic opportunity to assist people in distress since then and actually profit from the sale of distressed properties and I look forward to doing a lot more very soon."
Allison, QLD
---
BEFORE AND AFTER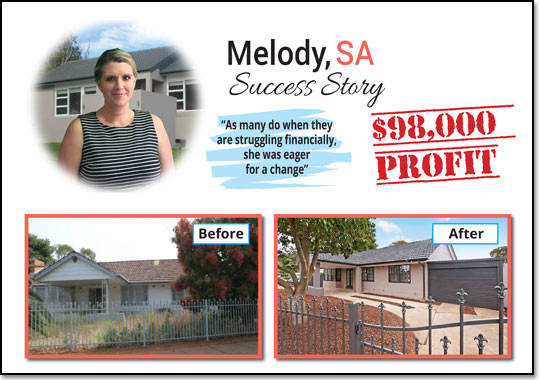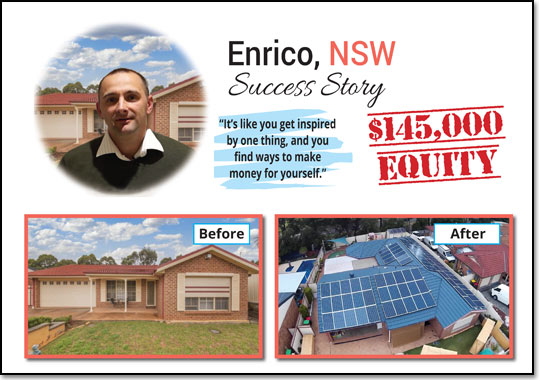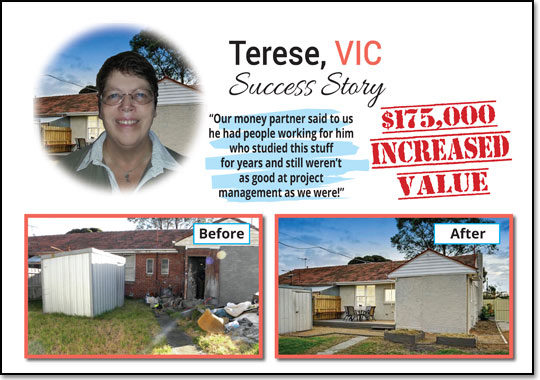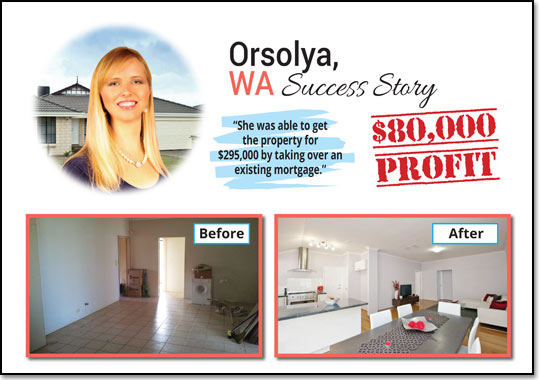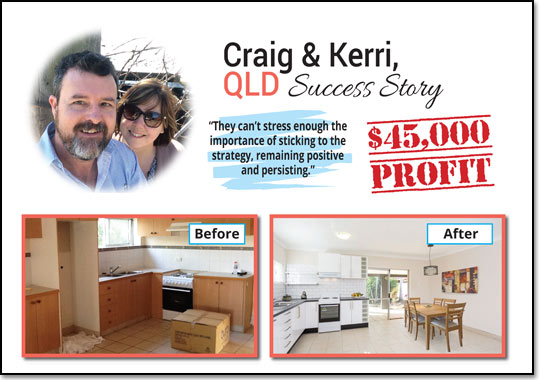 ---
CLIENT FEEDBACK
This is the best thing I've ever come to – it's top notch. What I found is that this day, it's not just about money, it's not just about that material object… it's a lot deeper than that. I've read books about athletes, I've seen Donald Trump and people that are inspirational but I've never been around someone like Stuart. I'm 100% going to recommend it to anyone that will hear it."
Pierre,
New South Wales
I've been to a lot of other seminars before that were rubbish and to be honest I thought this might be the same, but it just goes to show when you keep searching for that something different, you're bound to find it. I honestly believe the past few days I've found more than I expected. I'm telling you… if this doesn't knock your socks off, you're shoes are on too tight.
Bruce,
New South Wales
If you want to be successful, you have to surround yourself with like-minded people and this is a perfect place to meet those other people so you can help each other along the way. The people in the room, the experts, as well as just the actual entire event itself just essentially burst and booming with energy – it's a great place to be.
Mary,
Victoria
The thing I like about Stuart is that he's willing to impart his knowledge for free. There's always people out there wanting to take something from you. Stuart is willing to give you something for free and that is just gold. You've got to attend these sessions to find out what it's all about.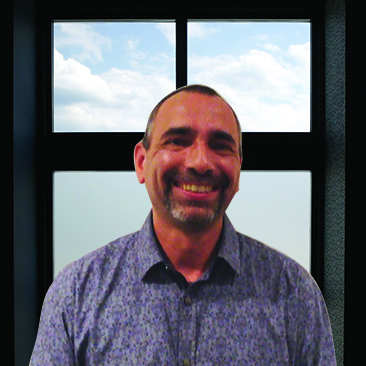 Andrew,
South Australia
We learned a lot today, it was very inspirational. Stuart's a great inspirational teacher. He's straight down to the point and he knows what he's talking about. I think if you're interested in making any sort of money or change in your life then you definitely need to come to this event and get started now.
Christina & Daniel,
New South Wales
Stuart, I heard you were incredible. I heard a lot of amazing things about you. I've seen a lot of speakers and I've even spoken myself. The event was absolutely incredible. You think that you know a lot and then you find out how much there is that you actually just don't know. You are absolutely dynamite, educated, full-on, I loved every bit of it. Thank you so much.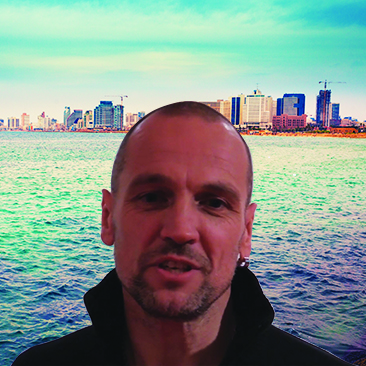 Julian,
South Australia
The whole program fits together like a jigsaw and all the information and tools that Stuart gives us are there to help us improve ourselves. He summarizes everything and makes us ready so that there can be action.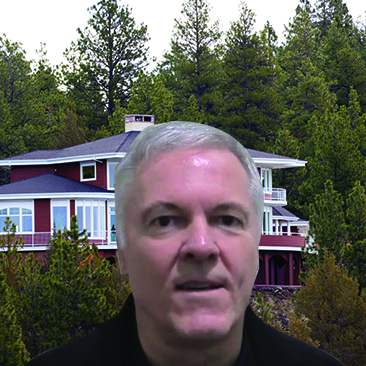 Michael,
Victoria
This event has been amazing. It's been power packed, full of information, it has been exciting.If you've never been to one of these, I recommend that you be to one of them. It's truly life changing and it's worth the time and the money to invest in it.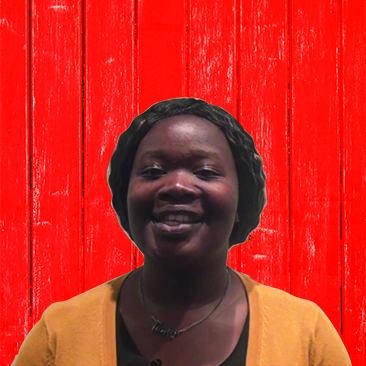 Nyasha,
Western Australia
I just loved this event because there is so much information here that it is transformational. I would recommend this to everybody because this is one of the most amazing things I have done and I've loved every minute of it. Its been an incredible experience and everyone who has been here, all of the presenters have been amazing and they are here to make a difference.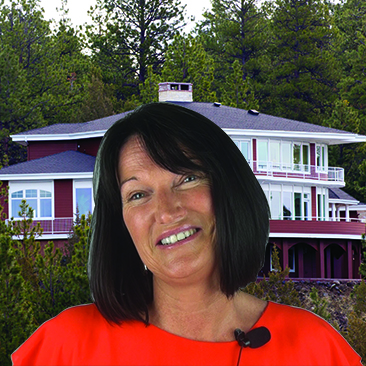 Therese,
New South Wales
What I love about Stuart is instantly from the first session, I could connect with him. He's clearly understood, very knowledgeable and I can resonate with him. We would recommend anyone to come to this event if you're looking for an escape route and you don't really have the knowledge… isn't it worth a weekend of your time just for the curiosity of whether this can change your life? Or, if it doesn't, you still get a free drink at the end!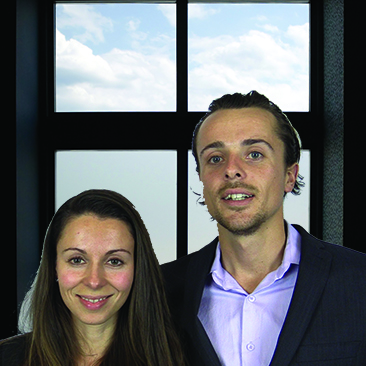 Sam & Fleur,
New South Wales
I would highly recommend that if you're at all interested in property investment, you could come along to Stuart's conferences. I've got a couple of investment properties already and I wanted to improve on those and see how I can duplicate the process quicker and now that I've come to this weekend, I've got so much information to move forward with the strategies I've learnt.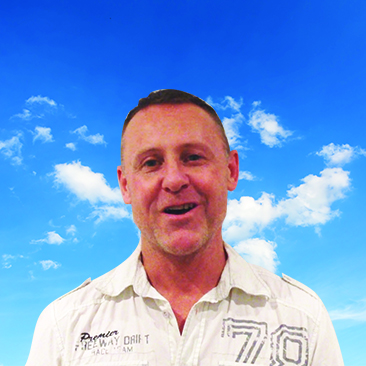 Andrew,
South Australia
Anybody that wants to improve their life either on a financial or even just an emotional level should come along here. There's so much information, it creates a lot of questions and if you're able to answer the questions, you'll move on financially but also move on in your personal life.
Alan & Rhonda,
Victoria
I've just attended Stuart Zadel's property conference and I'm just mind boggled by how much stuff I've learned in a short time. I was really impressed by the quality of the expert speakers – it was a really great weekend, I learned a lot of stuff and had a great time as well.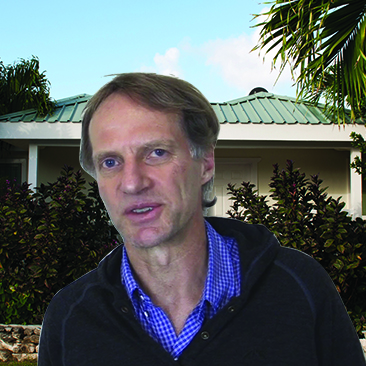 John,
New South Wales
What I loved about Stuart was his ability to engage the audience, his humour (he was hilarious!), his knowledge, and his passion for helping people like us to get a better future and financial freedom. He is so emotionally attached to the whole course – it was great.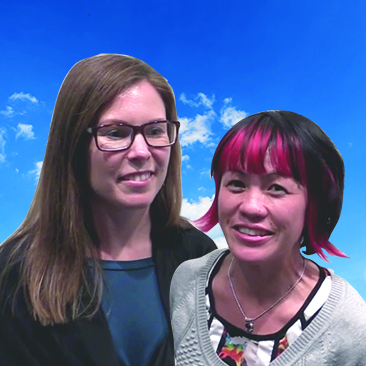 Claire & Trudi,
Western Australia
There were so many fantastic things about this weekend. The first thing that comes to mind is actually Stuart himself. He's just such a nut, like a really entertaining, inspiring, out of the ball park nut. He's got incredible ideas and approaches to things.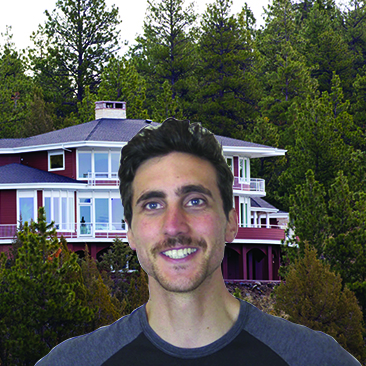 Tristan,
New South Wales
---
Zadel Property Education has a 2020 mission to inspire greater financial awareness within the wider Australian community, and has implemented 5 Inspiring Goals to support this evolution of this mission. One of these goals is to Inspire A Community Of 1,000 Financially Abundant Australians.
Will you be next?