10 Ways To Add Value To Your Property Renovation
Naomi Findlay presents 10 ways to add value to your property renovation.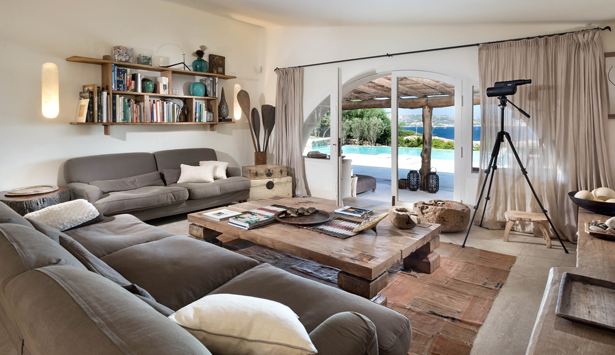 People typically renovate for 3 basic reasons: to improve resale value, to increase rental yield, or – for homeowners – lifestyle reasons. Regardless of why you choose to renovate, it's safe to say that all renovators want to achieve one thing: add value.
Every week, our television stations broadcast a variety of lifestyle shows where inexperienced renovators transform trash to treasure in a matter of weeks. However, these types of programs paint an unrealistic picture for budding renovators.
Real life renovations require dedicated hard work and specialized knowledge. Inexperienced renovators often underestimate the costs and overestimate the selling price, and are blissfully unaware of what changes add value to their property. This can result in lower profits, or even worse, a loss.
Internationally Renowned Property Renovator Naomi Findlay compiled a list of more than 100 checkpoints to address when doing a renovation. We've handpicked our favourite 10 to help you get the most bang for your buck when renovating. Here they are.
CEMENT RENDERS
Take a drive around your suburb. There are literally thousands of run-down red brick and fibro houses across Australia. One of the simplest ways to add thousands of dollars of value to these properties is through cement rendering.
Cement rendering can give old homes a stylish and modern look without altering the structure of the house. An example of a product to achieve this is "Rock Coat" – a flexible render that can be applied directly onto the exterior of fibro properties.
With the right team, you can complete an entire house in approximately 2-3 days max. It's also a cheap investment, usually costing around $5,000 to complete a standard 3-bedder with a bit of care and attention to detail. The value it adds to a property will far exceed the cost it takes to do it. Remember: a property's exterior is the buyers/renters first impression.
CLONE SHOPPING
Budgeting effectively is key when renovating, so shop around! A lot of suppliers these days are making 'clones' of big brand utilities. These clones generally look the same as the mainstream brands, and don't compromise quality too much (unlike the 'leather' Chanel handbag you brought back from Bali).
If you're doing a full home reno, kitchens and bathrooms are the rooms most likely to chew away at your budget. Using clones when buying basins, sinks, toilets and other fixtures and fittings is a great way to add value at a reasonable price, without compromising style.
When it comes to consumer drawbacks, the kitchen and the bathroom are by far the most important aspects to consider, so with a bit of savvy shopping, you can have them looking the part for a fraction of the cost!
PAINTING
A tin of paint is a man's best friend. Painting the exterior and interior of a house can add miles of yardage to your property, as it has the power to create instant likeability. Paint can refresh the look, disguise blemishes, create the illusion of more space and enhance the style and design of any property.
Like all jobs on a reno, you should still look to engage a team of professionals. However, unlike many other jobs, you can cut costs by getting involved yourself. Things in the preparation process such as sanding, gap filling and cleaning can all be done by you if you do some brief reading on the process. I you plan to do several renovations back-to-back, keep the same colour scheme so whatever paint you have left over from this job can be used straight away on your next project.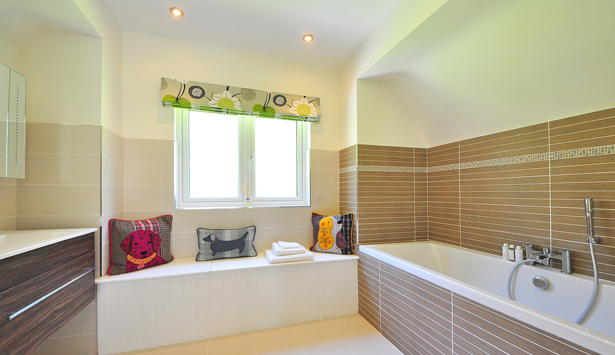 BATHROOMS
As mentioned above, kitchens and bathrooms are the two areas of the house that can add the most value, but also create the most drawbacks. It's vital that you get them right.
You may notice that in a lot of older-style homes, bathrooms and toilets were subdivided into two separate rooms. Gradually, our styles adapted both the bathroom and toilet as one room, and this is very obvious when you look at most houses built in the past 20-25 years.
A lot of larger modern homes are not re-adapting that old style of separate rooms, even though these homes have the space to be able to do this. A lot of smaller, old-style homes will often have bathroom and toilet space that does not cater to the families that live in them.
If you come across an old home that has a toilet/bathroom split, a good way to instantly increase the value of the property is to knock down that wall and open the space up. Once you have re-negotiated your space, you can look to make the most of your space using your discounted utilities and accessories that we spoke about above. No one wants to feel cramped when they are having a bath and they needn't do so. Create a spacey environment in the bathroom and use light colours to enhance the feeling of freedom.
KITCHEN TOPS
One aspect specifically important to your kitchen makeover are the kitchen tops. Think of how much time is spent in this part of the house every day – your prospective buyer (or you, if you're not selling) needs to feel good about themselves when they're in it.
Generally speaking, a lot of kitchens in older homes are still structurally sound. For this reason, we should always aim to keep the 'skeleton' intact and avoid replacing too much. Old bench tops are usually the first thing that grabs your eye when you enter a kitchen, so this is one of the first things you should look at improving when renovating your kitchen.
People often like the look of materials like marble or granite, however these are expensive and time-consuming products to go for. Regular warehouse stores these days often stock DIY bench resurfacing kits. These kits take you through the entire process which takes only 2 or 3 days to complete and can give you a granite-like finish on top of your old structure. It is cheap, foundationally strong and easy to do.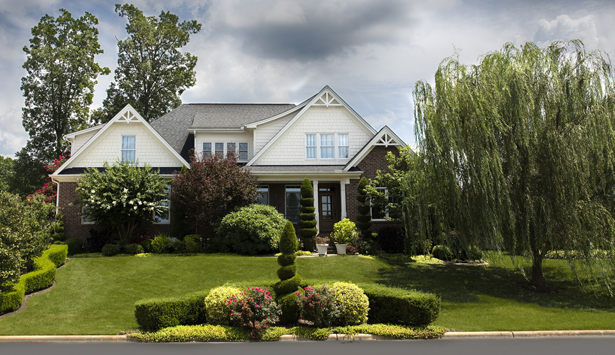 LANDSCAPING
What's the first thing people see when they come to an open house? The front yard. Funnily enough, despite its importance, landscaping can actually be the cheapest part of your cosmetic renovation if you spend smart and plan well. You can keep costs below $10,000 to completely transform the entire front and back of a property.
With some quick cement rendering on garden beds, extensions of any fencing structures and some tasteful plants and greenery, you can turn a jungle into a selling point. Shop for plants like Murrayas and Cordylines – they aren't too expensive, they boast a modern look and they don't require a great deal of maintenance. If you can afford to buy them mature, then do it.
Enhancing garden beds with woodchip mulch, fertile soil or pebbles are also simple ways of aesthetically improving the outside of your property. Again, these things aren't expensive and can create a clean and tidy look for any buyer who walks in for the first time.
PLANTATION SHUTTERS
Though generally not the cheapest thing to buy over the counter, plantation shutters are sleek, modern and in high demand. On average, they range from $300-$450 per square metre plus installation costs, which can blow a budget out if there is a lot of window space to cover.
One way to cut this cost is by choosing cheaper woods (such as 'Bass wood') to line the inside of your shutters. Let's face it, we won't know if they use the expensive or cheap stuff anyway, so why pay for it? But due warning: if you choose to use this type of product for your cosmetic renovation, make sure you choose the appropriate blade width and colour that matches your surrounding colour theme. There would be nothing worse than spending $1,000 on blinds that don't match the rest of the room.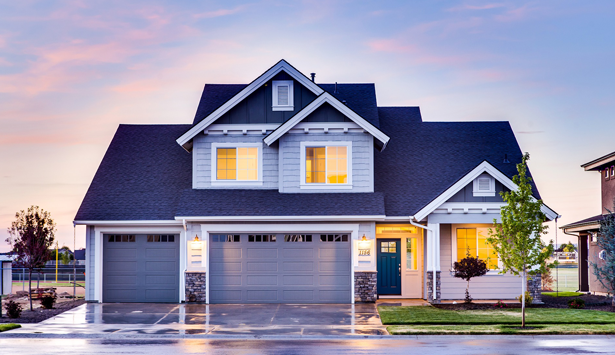 FRONT FACADE
While landscaping can create the 'wow factor' when buyers first walk into your home, there are still other aspects to the exterior that can be touched up to enhance the visual appeal of a property.
Depending on the budget you're working with, look to attend to things like rooftops, door and window framing, driveway condition, gates and fences. Like most parts of the job, there's a cheap way and an expensive way to get it done. If you like to do things that cut costs in a smart way, consider products like spray paint, picket fencing, cement rendering and a bit of 'rip-and-tearing' of any out-dated features.
You need to know where to look and how to utilise your tools to achieve the best result for something like this. It doesn't need to be over the top or radical, but just enough to grab the attention of the buyer and create a nice first impression when they enter.
CORRECTING A DISJOINTED LAYOUT
As you walk through the front door of a property, observe the space around you. Is it the type of layout you'd want to see when you get home from work? On your next open house inspections, take close note of this area. So many designers get this wrong and it's a deal breaker! Bathrooms near the entry, cramped stairwells, dark hallways or basic nothingness!
If you're faced with the challenge of fixing what could be described as a disjointed layout, look for simple solutions such as knocking down/building walls to separate zones of the house that may not be suitable for the entrance of a house.
As a general rule, people tend to put their 'sleeping zone' towards the front end of the house, while general living areas are pushed towards the back end of the house.
Always consider this aspect of your house when renovating: What would you want to see and feel when you walk through the front door?
MATCHING ALL THE ABOVE WITH THE MARKET
If you go through the trouble of transforming a house, but don't match the new style to the surrounding market, then it's likely you will face some massive challenges when selling.
You need to design your property so it's relevant to the price that you're going to be reselling it for. For example, if you are doing a low budget cosmetic renovation, let's say under $750,000, you only need to have very basic fixtures and fittings.
Your objective with any renovation is simply to make it look better than before. That doesn't mean the best. Inexperienced renovators get in to a unrenovated property and overcapitalise. So, in order to avoid overcapitalising, you need to do you due diligence. This means being aware of who your buyer is likely to be, what they expect the property to be like, what other properties in the area are doing, and how much similar properties are selling for. It's not a hard thing to do and should only take four weeks maximum to get a good handle on these answers.
So there you have it – the 10 tips to help you add value during your very next cosmetic renovation. The great thing about quick cosmetic renovations is the timeframes and budgets are often small. If you cut your teeth on a project and learn along the way, the ramifications won't be dire. If you can apply these tips, then you're all but guaranteed a solid result.
The Property Renovation Library | The Property Renovation Video Hub